Honor Choice Wireless Earbuds- Features & Specs
ioeinternet
08/03/2022
1807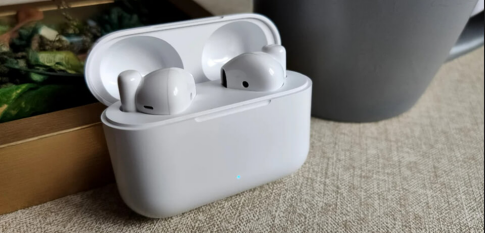 Here comes the revolutionary True Wireless Earbud. The Honor's new earbuds have been designed in such a way at such a low cost to compete with its rivals. The Honor CHOICE is the true Wireless Earbuds that has lots of features while looking into it. When coming to its Design and comfort the Honor True Wireless Earbud has true comfort and these earbuds are designed to be worn for the long term.
Now coming to its reasons why you should purchase these True Wireless Earbuds.
24 Hours Combined Audio Playback
On a single charge, the HONOR CHOICE True Wireless Earbuds can last up to 6 hours.
Three extra full charges can be stored in the charging case for a total of 18 hours of playback time. When used in conjunction with the charging case, the earbuds may give up to 24 hours of continuous listening time.
Absolutely Superb Sound Quality
The sound quality will definitely surpass your expectations. With the finely-tuned 7mm diaphragm, the earbuds produce clear vocals with clean deep bass, especially on mid and high tone, as well as full-bodied sound across the entire frequency range.. While comparing it with any other earbuds , it is not inferior to other products.
Calls with Dual-mic Noise Cancellation
Each of the two earphones has four microphones that use Digital Signal Processing technology to discern what the other person is saying and separate it from background noise, allowing you to focus on the conversation rather than the background noise
Comfortable to Use
The Honor Choice Earbuds are a delight to wear. The earbud is small and light and fits to your ears perfectly, does not interfere with hearing, and can be worn for long periods of time without becoming uncomfortable.
Magnets keep the buds in place in the casing. They do not fall out when an open case is flipped over, but they are also easy to remove from the case because they aren't very deep. Everything is well-considered and practical.
Touch Controls
The HONOR Choice earbuds come with touch controls. Each of the two earphones does, in fact, have control. HONOR offers four different touch control options in this situation. By pushing twice on each headphone, for example, you can play or pause audio playing. By tapping and holding on either of them for 2 seconds, you can reject an incoming call. Returning to the previous track and skipping to the next track can be done by tapping and holding the right earbud, as well as the right earpiece.
Other features
The earbuds are IP54 rated and have the same touch controls as Honor's Magic Earbuds. The box includes three sets of ear tips as well as a USB Type-C charging cable. The Honor Choice True wireless bluetooth earbuds connect to devices through Bluetooth 5.0 and support AAC and SBC audio codecs. The earbuds of Honor have a 13- millisecond latency.
Conclusion
Despite being a lot of competition in the market, the Honor has introduced some innovative earbuds with giving tons of unique features in them, which no other companies is giving in this proce point. Coming from the quality of the earbuds to its sound quality, battery and lots of other features, this earbud rocks.
Latest: How to Select the Best Honor Phone for You
Related Articles